Fall protection
With climbing aid
Discover our
patented Twinstop® system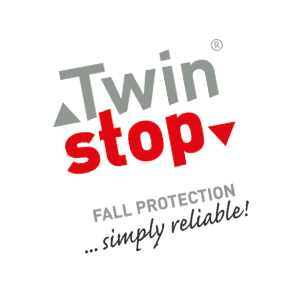 through two separate mechanisms
With our patented Twinstop® system, we have developed a fall protection system that meets the highest demands and current regulations with two separate safety mechanisms. In addition, our system is tested and certified according to the current EN 353-1:2014+A1:2017.
Customers worldwide rely on our innovative system for both small and large, local and international projects and structures.
Put together the perfect fall protection system for your individual requirements and find out about the various components
We will be happy to help you!